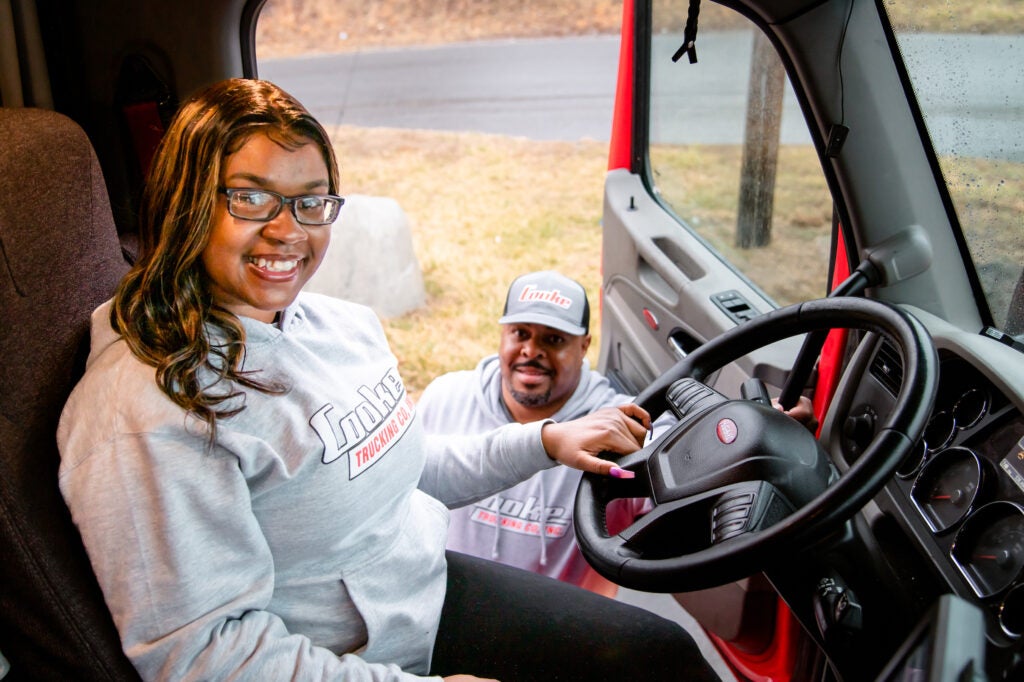 Cooke Trucking Company, Inc. was founded in 1958, in Mount Airy, North Carolina and was incorporated in 1971. It is a family owned and operated business to this day.
The company is operated with team drivers, top of the line tractors and trailers equipped for long haul operations with air ride refrigerated trailers and dryvans. All the equipment is serviced and maintained by our own shop on a regular basis subject to D.O.T. and I.C.C. rules and regulations.
Our drivers are carefully screened before being hired and are required to be drug free. We stress during their employment, that they be courteous and polite to all our customers.
Cooke Trucking services ten Western States for truckload and LTL freight. We operate a sixteen bay warehouse facility that allows us to consolidate loads to our customers. That gives us the ability to speed up delivery times which might otherwise be delayed. We have I.C.C. authority to haul general commodities in all states, except Alaska and Hawaii. Insurance certificates will be furnished upon request or download from this page.
Based upon our knowledge of the Trucking Industry, and our desire to serve our customers, we can provide a service that will be beneficial to you by providing trucks to move your product when needed.